The frogs are one of the most impressive amphibians in the world that is why today we bring
you 11 interesting facts that you didn't know about frogs.
The smallest frog is the Paedophryne
amauensis with just 7,7 mm.
The frogs live in all the continents except in the Antarctic.
The most toxic vertebrate is called "Golden poisonous frog" a gram of his toxin, can kill
There are some frogs that are able to freeze "in a solid state" and survive for example the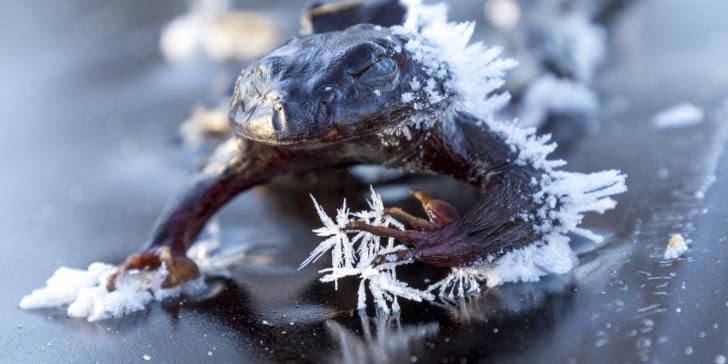 One of the ways you can tell a male frog from a female is by looking at their ears. A frog's
ear is called tympanum and it is located just behind the eye. If the tympanum is larger than
the frog's eye, it is male; if it is smaller, it is female
.
Some frogs can shine in the dark and the first amphibian is the Hypsiboas punctatus
There are some frogs called cristal frogs. This is because they have thin and transparent
skin so you can see his organs and how they work.
There are some frogs that are able to jump three times their length.
Not all the frogs croak just the males croak and they croaking is used as a way to attract
females, another important thing is than each frog species has a different croak.
Frogs tongue is soft and elastic. They use it as a whip to catch their dams (normally flies,
mosquitos…) faster than a human can blink. Striking their dams with a force five times
Frogs don't drink water with their mouth, they drink by absorbing water through their skin,
that is because
Frogs have permeable skin, which means liquids and gases can pass